Doctorsand and Malba Project sign MOU to further the cause of C&D Waste Recycling
Doctor Sand Limited and Malba Project have signed a Memorandum of Understanding (MoU) on the 1st of December, 2021, with a vision to raise awareness regarding Construction and Demolition (C&D) waste , the rapidly growing problems arising from the same as well as possible solutions.
According to the agreement, both Doctorsand and Malba Project aim to concentrate on the development of technology as well as mechanisms of effective and innovative disposal and utilization of C&D waste materials. Doctorsand intends to support Malba Project with technical, operational, and financial assistance in their attempt to close the C&D waste material loop that involves identifying illegal dumping hotspots, mapping out the C&D waste infrastructure, and arranging transportation between the two. Malba Project will also feature recycled building materials on their e-commerce platform to provide easy accessibility to sustainable and eco-friendly construction materials.
While building new infrastructure is important for a growing economy, one needs to keep in mind the enormous amount of Construction and Demolition (C&D) waste that is generated in the process. This waste, if processed correctly, can be a huge resource of sand and aggregate which are the key raw materials used in all construction activities.
Paying Attention to C&D Waste
Construction and Demolition waste makes up one-third of the total solid waste generated on a global scale. This includes concrete rubble, soil, wood, debris from bricks, and other elements from building construction and demolition as well as road planning and maintenance activities. This composite and inert waste can be a huge nuisance when illegally dumped in open grounds and water channels. Effective management of C&D waste is an urgent priority for a better tomorrow.
With Malba Project and Doctorsand joining hands, the process of progressing towards a more resource-efficient and sustainable nation is certain to get a boost. By attempting to correctly manage C&D waste and help reduce its adverse effects, like disruptions of hydrology, dust pollution, degradation of soil and groundwater pollution – this MOU between similarly motivated organizations holds great hope for the future of construction and the ecology.
In prominent Indian cities and around the world, C&D waste is already being reused as construction aggregates produced through recycling. In addition to raising awareness about C&D waste, the Malba Project with the help of Doctorsand is also looking forward to becoming a solution-oriented and innovative platform that will help mitigate the scarcity of construction sand.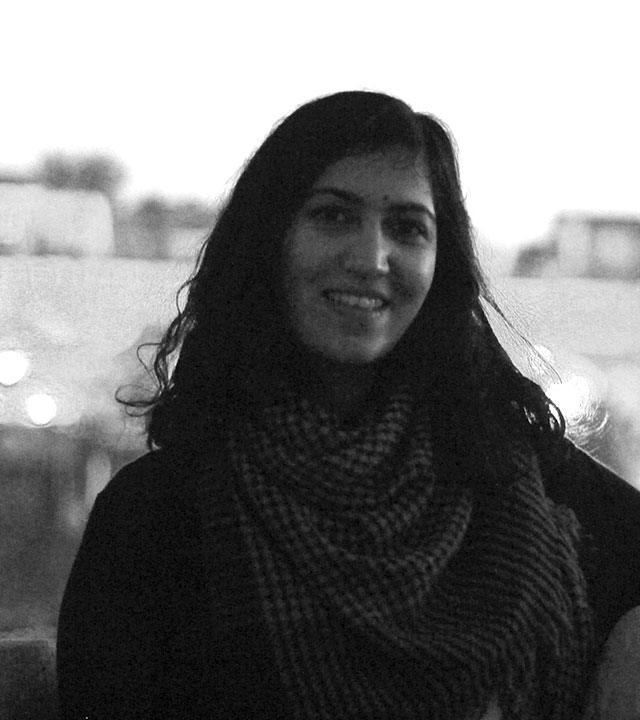 The Malba Project
The Malba Project, co-founded by Shamita Chaudhary and Prabhash Dhama, is an initiative to make a resource-efficient and sustainable future that believes in the effective management of C&D waste. 'Malba' is the Hindi term referring to the debris resulting from construction, renovation and demolition activities. Their main purpose is to increase awareness with regards to why society needs to pay close attention towards waste generated from construction and demolition activities.The project also seeks to ensure greater accessibility of recycled and sustainable construction aggregates.
"We are delighted to collaborate with a like-minded organization like DoctorSand and utilize their wealth of technical and industry expertise in our journey. We look forward to working as partners in progress so that 'malba' can finally be utilized as a resource to unlock further urban wealth and keep our surroundings free of unwanted and illegal waste buildup." – Shamita Chaudhary, Co-Founder, Malba Project.
Doctorsand
Doctorsand features as one of the most preferred suppliers of ethically-sourced manufactured sand to the Indian construction sector. It aims to be an integral part of the Infra supply chain and is working extensively towards sustainable urbanization by redefining how sand is sourced for construction purposes by offering high-quality and eco-friendly alternatives.
"Construction and demolition projects generate enormous quantities of waste that pose a massive threat to the environment. It is our absolute pleasure to collaborate with Malba Project to spread awareness about C&D waste and encourage the use of environment-friendly and sustainable construction practices. Shamita and her team are doing a commendable job and we whole-heartedly support them in this cause.", said Nitin Dubey, the Chief Business Officer of Doctorsand.
Source : doctorsand.com